COL Ranked as one of the 5000 Fastest-Growing Private Companies in America!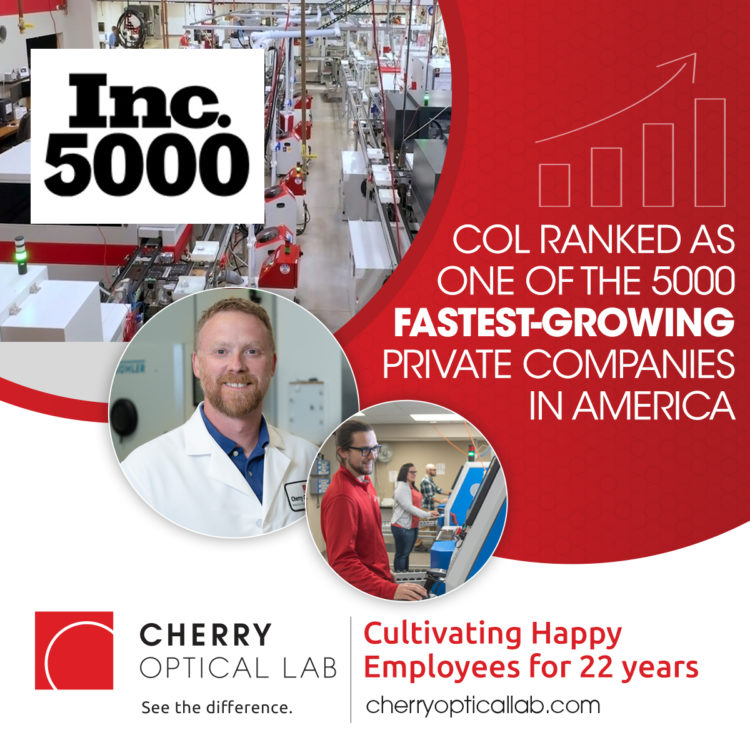 COL was ranked number 3483 (2021) in their Inc. 5000 awards and 167 (2021) in their Inc. Regionals: Midwest awards. Most recently, COL was also highlighted in Vision Monday's digital article www.bit.ly/COLnamedFastGrowingCompany
What does this mean for Cherry? It means we're growing, and it's being noticed NATIONWIDE. We are thrilled to be included in this year's list of honorees. Year after year, we're fortunate not only to work in a thriving industry but alongside an outstanding team, all of whom give their best effort every day to exceed customer expectations and provide the highest quality of service.It's gratifying to see the hard work reflected in this national recognition and the extraordinary growth we're experiencing.
Finally, I'd like to share a special thank you to our team, "Thank you for your hard work and for continuing to improve your skills. Without your dedication to our vision, we would not be who we are today." - Adam Cherry